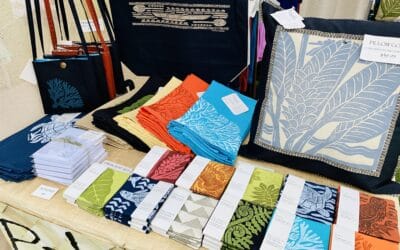 I will have an artist booth at the next Maui Arts and Cultural Center's  Ho'onanea Concert series. On December 10, 2022,  Henry Kapono and other fabulous musicians will entertain with the best songs of Cecilio & Kapono. Crafter hours are from 5pm...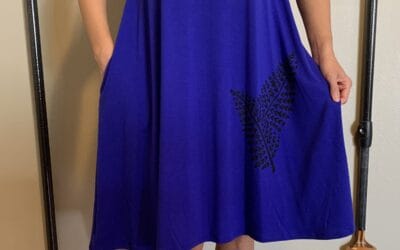 I will have new dresses in fun colors at the Ki Ho'alu Slack Key Festival, June 26, on the grounds of the Maui Arts & Cultural Center. One of my favorite new colors is this bright electric blue! I will have this color in sleeveless and cap sleeve...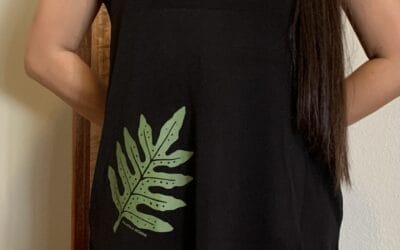 New for summer 2022 – wahine sleeveless tops with a relaxed straight fit and side slits. A bright green Laua'e blockprint design adds a fun Hawaiian touch. I will have these available at Agfest on June 4th and the Ki Ho'alu Festival on...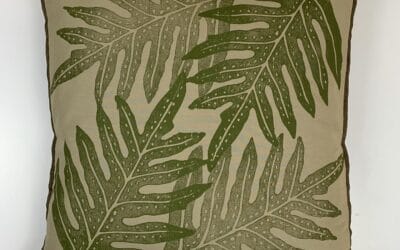 One of my best selling Pillow Cover designs, the Laua'e, is now sewn in a beautiful brown/gray cotton fabric which complements the current trend in gray home decor. The Laua'e blockprint is hand printed in a dark green and is repeated over the entire...