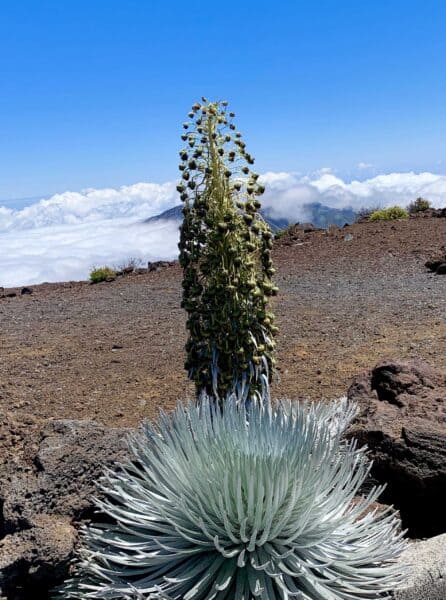 Haleakala is a peaceful and stunningly beautiful place right now. There are few people to disturb the quiet so nature, especially the endemic plants, have rebounded with growth unseen in recent times.
It is wonderful to see the Kupaoa growing all along the hike to the summit. The leaves are a brilliant green with blossoms similar to the 'Ahinahina.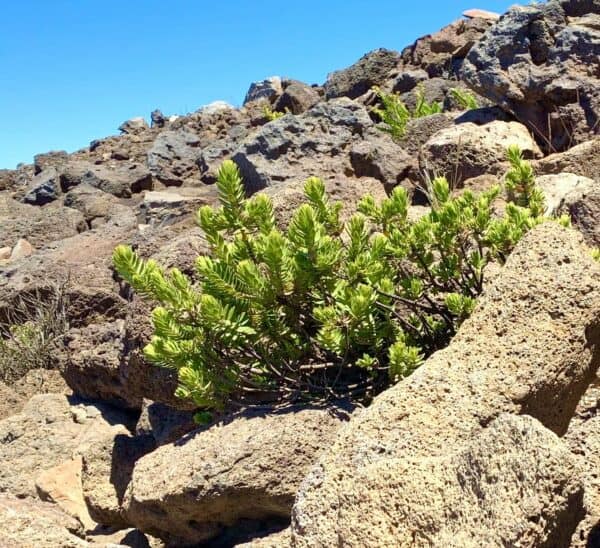 There were also many Pukiawe plants along the way up to the mountain. The berries of this bush are a good food for the Nene or Hawaiian goose.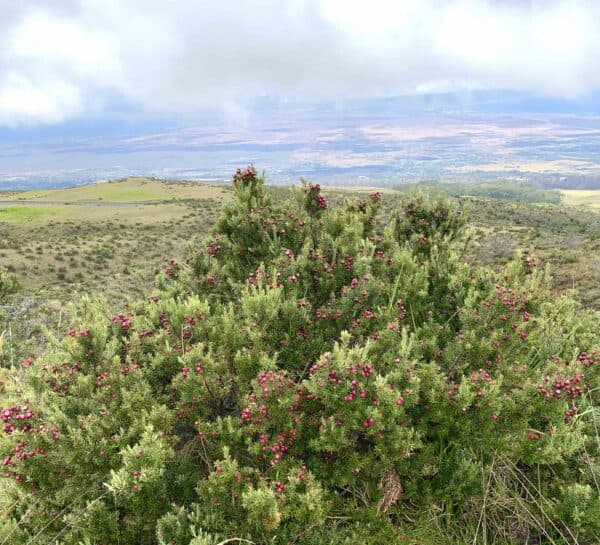 Maui Travel Update as of September 17, 2020: On October 15th, Maui and all the Hawaiian islands will welcome visitors who have had a Covid-19 negative test right before arrival. Tourists must purchase the test at their own expense and once a negative result is certified, they will not have to quarantine the 14 days. (There is discussion for a second test to make sure of the negative result.) Maui is very healthcare challenged. It would be easy to overwhelm our one hospital, so please be pono.
With aloha,
Palapala