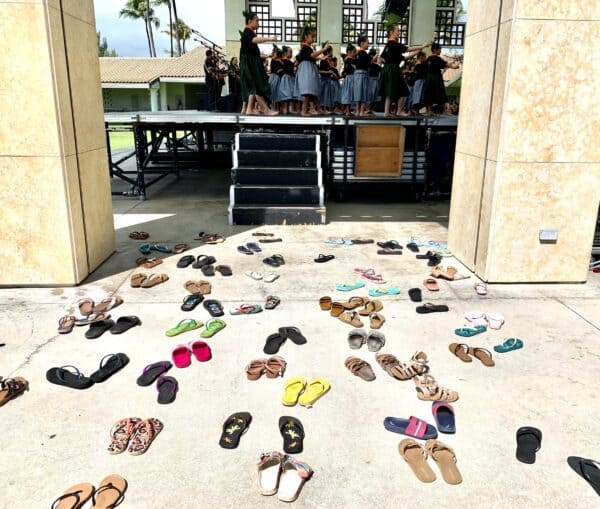 I took this photo back in 2019 at the Maui Arts & Cultural Center. All the keiki had removed their slippers and went on stage to perform, leaving this cute array of shoes all over the pavement. It will be wonderful when we restart these performances again where we can gather, hug, honi and celebrate the Hawaiian culture through hula and music.
Mahalo to all my customers who came out to the in-person Made in Maui Festival and purchased my blockprint art. It was so good to see you and talk story! Mahalo also to those who supported my online store with your purchases during the first and second Festival days. I am so grateful to all of you!
There may be an in-person Merrie Monarch Invitational Hawaiian Arts Festival in April, so fingers crossed and I had many requests for appearing again at the Saturday Swap Meet in Kahului. Once this latest Omicron covid variant subsides, I may return on a regular basis.
Hau'oli Makahiki Hou & Malama pono,
Palapala