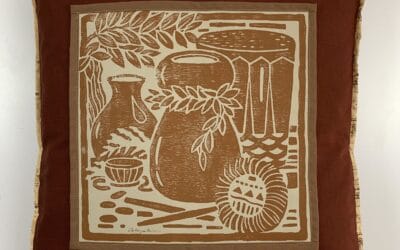 On September 9th, I will have a crafter table at the upcoming Ku Mai Ka Hula competition at the Maui Arts and Cultural Center in Kahului. I will have my "Hula" t-shirt design on both kane and wahine tops and my "Hula Implement" Pillow Cover...
Ho'omau 2022: I will be at several in-person craft fairs this spring 2022, beginning with the all day fundraiser for the Hawaiian language immersion preschool – Punana Leo o Maui on March 26th at the Maui Botanical Gardens in Kahului. Some of the...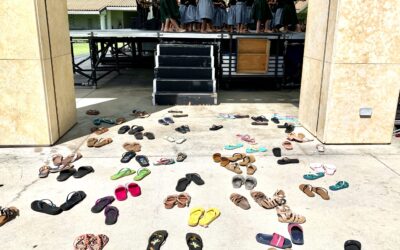 I took this photo back in 2019 at the Maui Arts & Cultural Center. All the keiki had removed their slippers and went on stage to perform, leaving this cute array of shoes all over the pavement. It will be wonderful when we restart these performances again where we...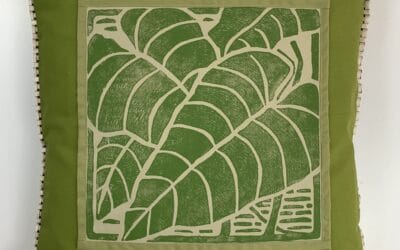 Introducing my new Kalo Pillow Cover in a green fabric, handprinted with my Kalo blockprint and a new Honu Drink Mat set in dark green fabric with a light green blockprint of the...