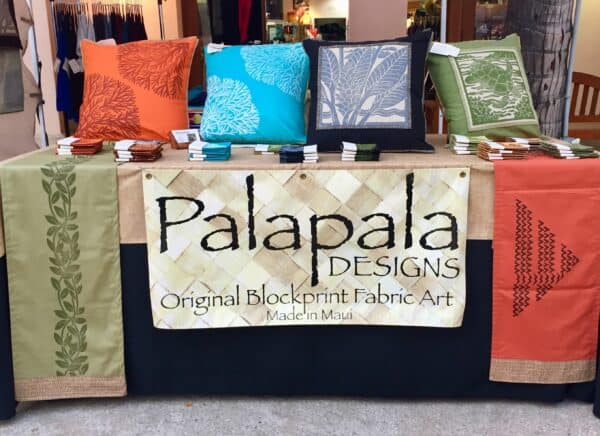 Aloha all,
On October 15, 2020, Maui began welcoming visitors again, but due to the pandemic, many businesses and craft fairs are closed or operating virtually.
Unfortunately, this year I will not be able to offer my products in person or give my returning friends and customers a hug and honi. I have been getting many requests for my hand printed clothing, but am not selling them online at this time. You may still purchase my Pillow Covers and Drink Mat sets online, but am gradually discontinuing the Tea Towels.
I created a Ki (Ti) Pillow Cover for my hale. In Hawaiian culture the Ki is considered a good luck totem and offers protection by the gods. You may see Ki plants hanging on car bumpers, or planted around the sides of houses. It seemed like a good design in these uncertain times. It will be available at future shows in 2021.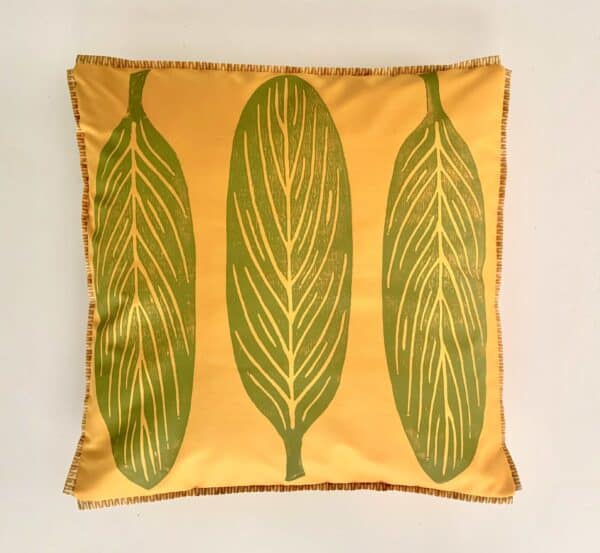 Please be pono while visiting Maui. It is your kuleana to wear a mask. Maui is very healthcare challenged and we have already seen a virus surge on Lana'i which up to now, had no cases.
Hope to see you in 2021! Malama pono, Palapala